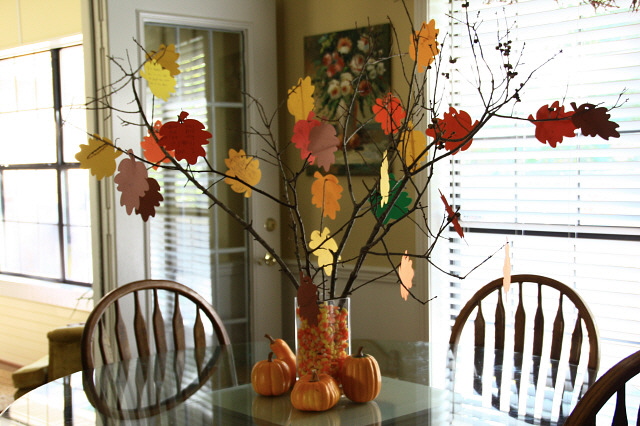 Yes, I tend to put things off until they pile up. So, true to my nature, here are 12 things I'm thankful for.
1) The usual, typical... family. I love my husband, and each of the children we've had, and I'm so thankful that I have a good relationship with my siblings, parents, and all my in-laws.
2) I'm thankful for friends who are close enough to be like family to me. I'm thankful that although all of our extended family live a minimum of twelve hours drive away, I have friends who live close-by and can celebrate birthdays and holidays with us like family. I'm thankful that their children are like my adopted nephews and niece, and that my children are like theirs.
3) I'm thankful for my freedoms. I'm thankful that I live in a country where I can teach my own children at home legally. I'm also thankful that I live in a state where there aren't a lot of homeschooling regulations placed on me.
4) I'm thankful for restful trips to visit loved ones, and vacations spent with "just us". I know that not every family has the luxury of taking very many vacations.
5) I'm thankful for pets, even though I don't have any right now. I'm excited about being able to give them to my children when they are mature enough to handle the responsibility of taking care of another living creature. I also love my friend's pets and that I get to love on them when I visit.
6) I'm thankful for a very nice home. I know that not everyone gets to live in even 1500 square feet, and I have a full 2500. I know that there are families as large as mine who are squeezed into apartments. I'm very thankful that I can relax in plenty of space.
7) I'm thankful for warm clothes in winter and cool clothes in summer. I'm thankful for thrift stores where I can buy children's clothes at a discount that have barely been worn.
8) I'm thankful for traditions and memories that started those traditions. See's Candy at Christmas, going to the pumpkin patch, window shopping with my best friend after my birthday.
9) I'm thankful for creative children. I'm thankful for little girls who love to color and cut paper and make all sorts of things out of found objects. I'm thankful for a son who finds new and different ways to accomplish tasks.
10) I'm thankful for play dates with friends, being able to teach my daughters and their friends how to play croquet.
11) I'm thankful for variety. I live in a country where I can get food from all over the world, and clothing in every color and style. I can get maple candies from Vermont and chocolate from San Francisco shipped to me in south Florida. I can decorate my home in Swedish post-modern style or British Victorian and use furniture that was actually made in those countries.
12) I'm thankful that I live in a nation that still sets one day aside to show thanks, even though many of those who celebrate don't recognize the God from whom their blessings flow. I'm thankful that, although retailers understand that they get a lot more business by rushing the Christmas season, and downplaying our day of thanks, they haven't completely erased it from our memories or habits.